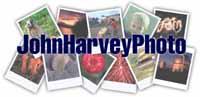 Osoyoos

Getting out of the big city

---
Manning Park
Manning Park is perfect distance from Vancouver for a lunch stop. I really enjoy visiting in the early summer when the flowers are blooming. They normally open the summit area for Canada Day (July 1st) once the bears have cleared out, but the snow was so bad this year that the road still wasn't accessible. We stopped briefly before turning around for lunch at the view point.



The end of our first day driving was Osoyoos. We rented a hotel room on the spit that bisects the lake and went out for a brief swim in the lake. Normally this is one of the hottest places in Canada but surprisingly it was a cold day.



We had brought half our home fridge with us in the cooler so we had left overs for dinner. Our room had two beds - one bedroom and a hide away in the living area. The kids got the bedroom so we could stay up a little later.

Vaseaux Lake
As much as my kids enjoy seeing nature, they don't enjoy getting up early to see wildlife when it's actually doing things. I got up early and drove up to bird observatory to see what was hanging out.



There is a beautiful wooden walkway out into the lake and a multi-story bird blind in the swampy part of the lake. I was all alone with the birds. It's too late in the year for spring migration so you see the local residents, but they are somewhat different residents from Vancouver.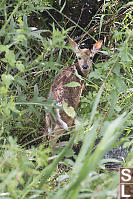 As I walked out back to the truck, I noticed a stirring in the underbrush. I thought it might be a snake but it turned out to be a small deer. There was no sign of the mom around so it wasn't really sure what to do when we locked eyes. There is plenty of food here, but right next to boardwalk is hardly a smart place to leave your baby. The deer didn't got far and laid down again.
Osoyoos Desert Centre
I have visited the
Osoyoos Desert Center a before in 2009
and quite enjoyed the visit. We timed our visit for a guided tour in the early afternoon. What we didn't know is that we also timed our tour for a huge afternoon storm.
We were about half way around when the sky just opened up. We ran back to the car but we were soaked (except for Claira who had my rain proof jacket on). It wasn't just a burst of rain - it kept raining. We eventually gave up and drove back to the hotel so we could get dressed in warm clothes.


We had take out dinner and some time near sunset it finally stopped raining. We went for a short walk to the mini-donut guy and enjoyed the end of the day.

We didn't do the math, but today was the fourth of July. After sunset (and the kids were in bed), we noticed fireworks across the lake. These were household fireworks but they formed a nearly continuous show around the lake.


The next morning we packed up and got on the road. We stopped for the farmers market in Grand Forks where the kids found some cookies. It was a pretty small market - perhaps 20 vendors including one produce market and a few cooked food sellers. The art vendors were quite good - Nara bought a piece of wood with a horse carved in it and I chatted with a woman that customized backpacks and bags. We had a long way to go so we kept up.

We stopped for lunch at the Kootenay-Columbia Discovery Centre at the Creston Valley Wildlife Management Area. The hope was to have enough time to get a hike in, but we still had a long ways to drive so we made it a quick walk. The Centre does canoe tours around the wetlands that I would have liked to have tried - maybe on another trip!
We did have a long drive! We stopped again in Cranbrook (Helen wanted a pillow) and made it to our destination (
Invermere
) in time to setup camp and have dinner.
---
Tags: swimming(1), lake(1), floaty(1), BC fauna(1), deer(1), market(1)
From: John Harvey Photo > Blogs for 2022 to 2005 > Banff Jasper Road Trip > Osoyoos
From: John Harvey Photo > John's Overnight Page > Banff Jasper Road Trip > Osoyoos
From: John Harvey Photo > John's Overnight Page > Osoyoos

Last Modified Sunday, January 22nd, 2023 at 00:12:39 Edit
Copyright and Contact Information.