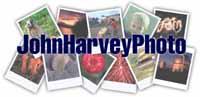 Christmas 2017
We jetted over to the Island for a brief Christmas Family Trip

---
My parents live in Victoria. The park closest to their home got a major renovation (I'm guessing at least a few hundred thousand dollars) and while the landscaping wasn't finished, all of the toys were open. The kids really enjoyed the new zipline.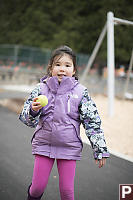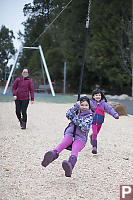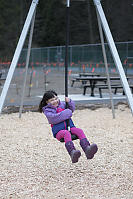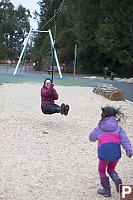 And just after dinner, it started snowing! It must have been cold that day because the snow started building up with a minimum of melting.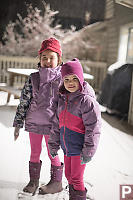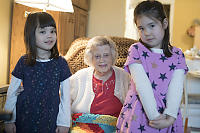 ---
Tags: McMinn Park(6), playground(6), zipline(4), dessert(3), snowman(2), swing(1)
People: Nara(11), Claira(8), Arabella(3), Lexi May(2), Helen(1), Marcus(1)
From: John Harvey Photo > Blogs for 2018 to 2005 > Christmas 2017

Last Modified Monday, April 30th, 2018 at 23:20:32 Edit
Copyright and Contact Information.