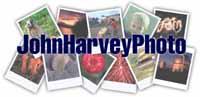 Elfin Lakes Digital
Before and After, 4 years apart

---
Garibaldi Provincial Park is one huge park. The two most popular hikes are
Garibaldi Lake
and
Elfin Lakes
. While both of these are excelent day hikes, they also can be the first day of a
longer stay in the park
. The trail to Elfin Lakes (actually a 4x4 road that is gated closed) is the easier hike (less elevation gain) and closer to Vancouver. The hike is particularly rewarding because a good portion of the hike is along a ridge giving you great views both into the park and of the Tantalus range.
All well and good - what makes this day special? Some 4 years ago I did this hike for the first time. It turned out to be one of the
last hikes I ever did with a film camera
and I figured it might be a neat before/after for taking photos.

The hike up to Red Heather (roughly the half way point) is in the trees. After Red Heather you open up into long views and scree slopes. The lack of trees changes the plant life but you often don't notice because the views take your breath away.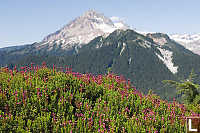 One of the things I've learned over the year is to be careful how you frame your pictures of mountains. Any idiot can point their camera at a mountain and go click. Assuming the view isn't a keyhole view, your challenge as a photographer is to find a way to make that mountain shot yours. If you have forever you can wait for sunset, or a bear to walk in front of it, or an eclipse. Assuming you have friends that aren't thrilled with the prospect of a multi hour wait in the hot sun, perhaps you need a plan B.


The obvious plan B is a near-far shot - put something in the foreground and then the mountain in the background so your eye has somewhere to go other than into the mountain searching for more depth it can't really achive on a monitor.


The day we picked was a scorcher, but given the choice between that and rain, I'll take sun. We eventually made it down to the lodges and stopped for food.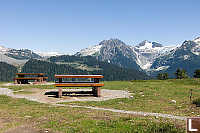 While the picnick tables have some of the best views you will ever see from a man made structure, it's exposed to the sun and we desperatly needed shade for a break. After lunch we found a good spot in the trees with a view of the people swimming in the lake. I really wished I brought a bathing suit and towel.


Truth in advertising time. Last time I went up to Elfin lakes, I saw a bear at about 25 feet. This trip I was bummed out that I didn't see another one. We shouldn't have expected to see one because the fruit plants (blueberry is common) weren't yet rip so there wasn't much to attract a bear here. Walking down we ran into what turned out to be a blue grouse family and as a consolation wildlife prize, I was quite happy with the results.


Give that is was such a hot day, I was quite glad when this hike was done. (I was even more glad when we got to the 7-11). Even though it was super hot, we still had a great time and if a friend ever asks for company going up to Elfin lakes, I'm game.

---
Tags: alpine(11), vista(7), flower(4), bird(3), picnic table(1), lake(1)
People: Helen(1), John(1), Mark(1)
From: John Harvey Photo > John Harvey Photo - Hiking > Elfin Lakes Digital
From: John Harvey Photo > Blogs for 2022 to 2005 > Elfin Lakes Digital
From: John Harvey Photo > Elfin Lakes Digital

Last Modified Tuesday, June 9th, 2009 at 01:34:13 Edit
Copyright and Contact Information.