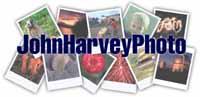 Hong Kong 13

Once More with Family

---
Wholesale Fruit Market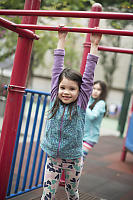 Fung Yuen Butterfly Reserve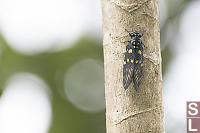 We have had some luck previous years with reptiles. This year we didn't see any, but we did see Cicada! I've heard these insects before, but it was the first time that I actually saw them on trees. They have their own kind of striking beauty.
Biking Po Kong Village Road Park
Our
Flower Show at Victoria Park
Long Valley
Long Valley is one of those places I have heard of, but never actually visited - until this trip! I got up early and took the KCR out to near the border with China. From there I took a taxi and wound up in a small village surrounded by farmers fields.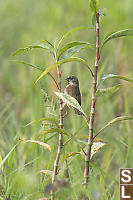 As I was walking out (apparently birding is best within a few hours of sunrise) I ran into a small group of dedicated birders. I think they had spotted a Prinia in the tall grasses and were waiting for it to come back to the top to get a nice view. I'm sure it easier birding with friends that know the local birds, but I also appreciate the solitary search on your own for new things.
Kam Shan Country Park

Hong Kong Disneyland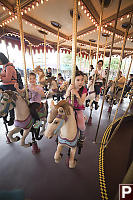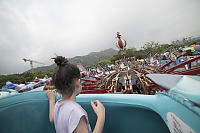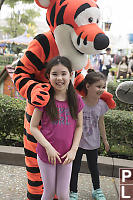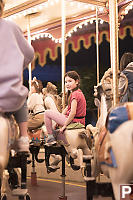 Po Toi Island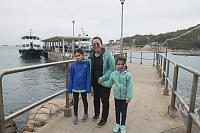 There are plenty more islands with people living on them around Hong Kong and some of them have infrequent ferry service. Po Toi (sometimes called the "Antarctica of Hong Kong" because it's the furthest south) was new to me so we figured out the ferry schedule and made our way!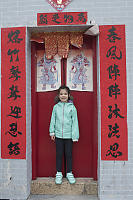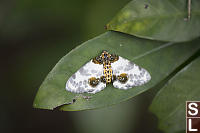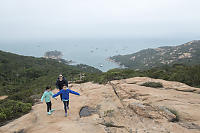 Hong Kong Life
Mong Kok at Night
Mong Kok is a vibrant neighborhood full of activity at night. After we put the kids to bed, sometimes we can go out for a walk for a desert to just take in the sights. It was a lightly raining night so I was hoping the ground would reflect some of the neon.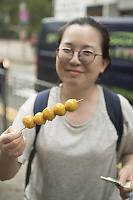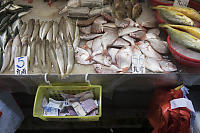 ---
Tags: Hong Kong(42), insect(15), butterfly(13), theme park(13), Fung Yuen Butterfly Reserve(12), Po Kong Village Road Park(5)
People: Claira(11), Nara(10), Jennie(6), Helen(4), John(1)
From: John Harvey Photo > Trips out of the Country > Hong Kong 13

Last Modified Sunday, January 29th, 2023 at 12:11:35 Edit
Copyright and Contact Information.