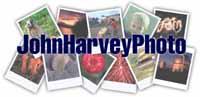 January 2015
A Lot of Photos considering it's January

---
Trip to the Aquarium
The Vancouver Aquarium is open on New Years day and has lots of indoor space even if the weather is poor. The only downside is the crowds so we try to get there early before the crowds get large.

I actually find taking photos of kids and the aquarium at the same time is quite tricky - if the kids are looking at something, they aren't generally looking at you. This time I had some luck getting photos showing both the kids and something interesting - I wasn't expecting reflections to be a tool to do it.


I try not to force an agenda on the kids - they see what they want. We started with the jellyfish, then saw the beluga show, the dolphins, the penguins and (Mom now really cold) went inside for the tropical animals. We left before lunch time. Claira gets her nap on time and everyone is happy.

VanDusen Festival of Lights
My mother has wanted to go to the VanDusen Festival of Lights for years but the timing has never really worked out. Those last few weekends before Christmas are always so busy, but the time after Christmas is much more reasonable. The dates worked out so that my Mom and Dad could come over after new years and the show was still on.

I last went to the
VanDusen Festival of Lights in January of 2009
just after a snowstorm. This trip was a lot different - kids, no snow and a lot more crowds. Last time I went, I almost had the place to myself. This time - there were people everywhere. That said, we could walk around pretty easily - I image before Christmas, this place is packed.

The lighting is pretty magical - the kids had a good time as did the grandparents. I think we would do this again.

Vancouver Bridges
Bob - a friend of mine from work - organizes the office photoclub. He recently decided to take an extended holiday staycation and was kind enough to join me on a foggy night to practice some camera technique. Bob does a lot of really good portraiture work but the tripod long exposure thing is outside of his usual shooting style so we decided to shoot some of the bridges in town.


We started at the Cambie Street Bridge and worked our way west. The fog varied through the night but it was usually pretty light at the ground and thicker further up.


The real superstar bridge was the last bridge - the Lions Gate bridge in Stanley Park. This is such a large and high bridge it really kicked up the fog lighting to the next level. Another new experience for me - there was a car accident at 2nd beach and the emergency vehicles blocked the road. We drove back to pipeline road going the wrong way around the park - a first for me.

Thanks for the night out Bob!

Haircuts!
Some months ago I went with the girls to get their hair cuts. I even brought my camera but I discovered at the last minute I didn't bring a memory card and there were no spares in the small camera bag. I didn't make that same mistake this weekend:

They go to a grown up hair salon but the salon also cuts kids hair and it's pretty cheap - cheaper than either Helen or I would be. Claira is still figuring out when is a good time to close your eyes.


Vancouver City Skylines
Over the Christmas break Jeremy got a new camera. He posted some inside photos on Facebook that got me thinking about another night out of photography. We picked a theme - "City Skylines" - and did a few hour walk around.


Our first stop was False Creek - some nice city skylines on the water. We stopped under the Cambie Street Bridge, but the view from the Olympic village turned out to be better. The new dome on BC place is quite attractive at night but the lighting is tricky to balance. The little ferries running around also give the occasional dramatic element.


I thought it was a pretty clear night but when we got to Stanley Park (looking to take a photo looking back at the city), the fog had rolled in and the city was missing. It was still fun to take photos but we didn't get to fill in our collection of Vancouver landmarks.




The Lions Gate Bridge is always attractive with a little bit of fog but that wasn't on target. I decided the first photo - the bridge with streaks is new enough that I can use it for the theme. A fun time - thanks for joining me Jeremy!


Yup, I bought a 400mm lens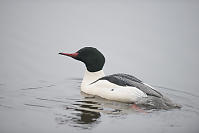 Nikon recently came out with a new 400mm f2.8 lens. It's thousands of dollars more than the model it replaces and while it does have new features (including two pounds lighter!) the price difference is hard to swallow. The old model had very little inventory remaining so I decided to buy it before I couldn't. I quite enjoy nature photography but I've recently noticed that my 80-200mm lens just doesn't do it. I remember being on a safari in India and being embarrassed by how little camera I brought.


So the new lens arrived on Friday and it has done nothing but rain and pour since. I went out for a brief walk today to try it out and see how well it works.




It works very well - especially if your goal is to get sore arms. I need to figure out a tripod solution, a bag solution and how it will fit into my life, but I am already impressed with what it enables. I now have a new source of embarrassment - in five minutes two different groups of people commented on how big my camera (meaning the lens) is.

The next day the weather improved and I happened to be in South Vancouver dropping my dad off at the ferry terminal so I headed over to boundary bay for a brief stop on my way home.


Again, really impressed. Taking photos with a 200mm lens basically means you photograph and approach birds until they fly away. At 400mm you get nice compositions and the bird is happy where it's standing. I like that.



It's wasn't all milk and honey. A bald eagle flew overhead and the lens spent so long hunting focus I never did get a photo. Later I spent time watching a Northern Harrier hunting (a very impressive sight). It perched for a while and I eventually lost attention. About a minute later, without me watching, it flew off. I circled around came right over a few meters away, only a meter higher than my head. I took a picture of it's bum as it flew away - had I payed attention longer I would have had a picture of it's face as it flew toward.


On my drive out I noticed a bunch of badly parked expensive SUV's and then a whole bunch of long lenses - many longer than mine. I drove past and then talked myself into going back. After parking on a side road I walked over and found at least half a dozen 600mm+ lenses pointing at a Golden Eagle in a tree. The photos weren't very good and I didn't feel so good joining a large crowd but hey - I own the lens, I'm sadly part of that world now.






---
Tags: night(15), Vancouver(12), bridge(9), fog(9), lights(7), Stanley Park(6)
People: Claira(3), Nara(2)
From: John Harvey Photo > Blogs for 2022 to 2005 > January 2015

Last Modified Tuesday, January 27th, 2015 at 21:37:39 Edit
Copyright and Contact Information.