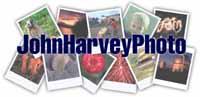 February 2019
Spring seems to have arrived early

---
Queen Elizabeth Park
My kids have gymnastics on Saturday mornings and Queen Elizabeth park is right next door. I like the walk and it's sometimes surprising what turns up in the middle of the city. One of the ornamental trees had Ruby Crowned Kinglets looking for bugs.




Last week I saw a wren in the leaves and went back to see if I could spot him again. I spotted him, but also spotted a variable thrush in the trees. The Variable Thrust is interesting - it comes to the city for the winter and heads up to the mountains in the summer. I don't see it very often, but because it's so showy, it stands out when you do rarely spot one.


Chinese New Years Parade
The kids really like the Chinatown parade. The kids take Chinese classes at the Chinese Cultural Center and this year we had the opportunity to walk in parade - surprisingly they didn't want to walk. We followed our usual strategy - arrive about an hour before the parade and park a few blocks from the parade route.
The parade has a many different features - my favorites are the Lion dancers and the dragons. Dragons are fun to watch, especially at the start of the parade when people have lots of energy.
Afternoon Snowfall
Our plan for Sunday afternoon was to visit the boat show at Granville Island. We walked down in the snow and found the Boat show had closed hours earlier because of the snow. The kids didn't mind - walking in the snow was fun.


Snowday!
Monday was a school day and Tuesday the Vancouver School board declared a school day. Without another parenting option, I decided to take the kids to work and let them do their homework at my desk. Of course going downtown in the snow is fun for the kids.


Queen Elizabeth Park Again
Every week, I have roughly an hour to walk around the park. My hope is to find a Hummingbird nest, but I have yet to have any luck. This week there was snow on the ground and small birds were busier than normal. Much of their usual food is covered up so the birds are pushed into the smaller patches of bare ground under trees.


This week, I stood in one spot (a snow covered trail) for at least half an hour watching the birds come and go. Four different species came and went in that period of time.


---
Tags: Vancouver Chinatown(8), Queen Elizabeth Park(7), snow(6), lion dance(5), dragon(3), parade(3)
People: Nara(6), Claira(5), Helen(1)

Last Modified Saturday, February 23rd, 2019 at 23:00:07 Edit
Copyright and Contact Information.