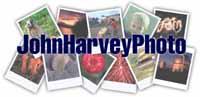 June 2015
It's amazing how much can happen in a month.

---
Gardening at Pine Street Community Garden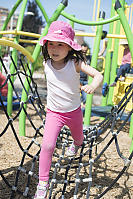 We have a community garden plot just down the street from our condo. The kids like it because they can "Garden" for a few minutes (watch Mom water) and then run to the playground where they play without us helicopter parenting.
Pond Dipping at VanDusen
With the long days, I've been trying to do little trips in the evening. I took a trip out to Jerhico beach to try some long lens work. I didn't have much luck with anything but freighters.
Last Gymnastics Class
I'm not sure if it's her overall favorite, but she definitely looks forward to the stamp at the end of the class. We all sit in a circle and every kid gets a stamp on the foot and a high five before the next class streams in to replace us.
Alice Lake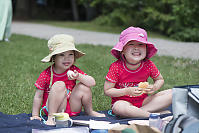 City at Sunset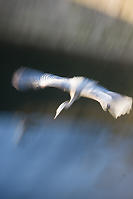 Next we went down to Chinatown to get a panorama of the city from the top of a parkade. At this time of the day the elevator is locked down so we had to walk up the stairs. The top floor is leased out to someone (like a car lot) and is locked off so you can only get to the second highest floor. From the second highest floor you can still get some nice views. I just wish there wasn't a squeeler trying to keep people from sleeping in the stairs.
Happy Birthday Claira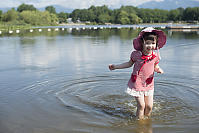 Dragonfly Day (Our Anniversary)

Visit to Courtenay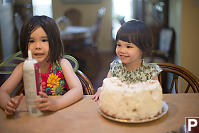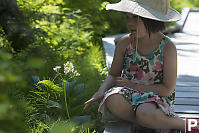 One of the reasons I like alpine hiking so much is the large number of plant species that are in bloom later in the year. Many of these species are actually native (unlike what you find in the city) and they are often quite unique - adapted for the short summers in the alpine.
My Aunt David and Jennifer kindly put together a dinner for my family. It's been hot in the Comox Valley so a picnic at the beach really was welcome. New to me, they arrived in their 1930's Model A Ford - a small sized truck that has been in David's family for years. It certainly turns heads - people came over to complement the vehicle. It's not a big truck, but it had lots of space to pack a picnic.
---
Tags: Mount Washington(7), insect(5), playground(4), gymnastics(4), Dr. Sun Yat-Sen Classical Chinese Garden(3), biking(2)
People: Claira(22), Nara(12), Philip(2), Janet(1)
From: John Harvey Photo > Blogs for 2013 to 2005 > June 2015

Last Modified Saturday, July 11th, 2015 at 22:45:37 Edit
Copyright and Contact Information.