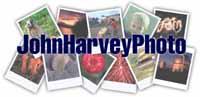 July 2020
School is out!

---

Our kids school partially opened about a month before Summer break. Because Helen is a front line worker our kids went 5 days a week, but we still had a ton of "do from home" online work. The kids and use were glad to be done school! Covid restrictions also loosened - we could now move around the province and visit people as long as the groups were small enough. After a week of "not seeing people", we sent the kids to Victoria for a week to hang out with the Grandparents. I went over for the drop off and pick up weekends.

Kids went to the beach and found crabs!



Nara bugged my Dad to get some boards out of the garage and found a way to make an impromptu fort in the trees in the back yard. Normally they come back with sticky pitch all over their hands and clothes. Now it just mostly their clothes.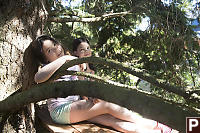 I enjoy going to Outerbridge Park.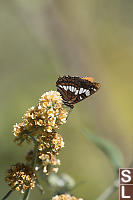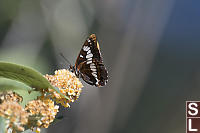 Comet Neowise was in the sky. One night we went up to the top of Mount Douglas to try and see it, but with the city all around us, it was quite faint. Even with software, I had a hard time making a great photo out of it.




We tried going to Emily Carr house in Victoria. Due to some crossed signals, it was actually open yet. That said, they did have some great flowers in the front yard.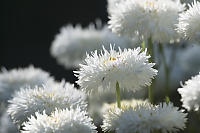 We went for a walk on the Breakwater at Ogden point. My kids being kids didn't want to walk on the top - they wanted to walk on the giant stone blocks that make up the breakwater.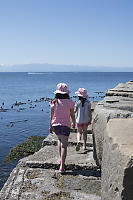 ---
Tags: Outerbridge Park(3), Mount Douglas(2), astrophotography(2), Cordova Bay(2), beach(2), crab(2)
People: Claira(3), Nara(3)
From: John Harvey Photo > Blogs for 2020 to 2005 > July 2020

Last Modified Sunday, December 6th, 2020 at 16:58:18 Edit
Copyright and Contact Information.