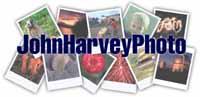 August 2019
Summer Fun!

---

I've heard Vancouver described as a great place for kids - just not so good for adults. There is a Rock and Gem show at Kitsilano Arena (not far from our house) so we decided to bike over and check it out!


Rock shows have an interesting mix of things. Every vendors seems to be trying to find a diferent market - jewelry, or "make jewelry" market, casual home decorations or Crystals affect your life, kids activites or adult level gems. The show had 80 vendors so the kids had fun finding things.

The next day, we took a bike + scooter ride down to Granville Island. There is often something to do down there if you look for it.



The kids were reminded of the water park at Granville Island so the next week we came down with bathing suits to play on the slide and in the spray park:


The kids complained it was cold.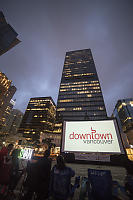 Grandma kindly offered to take the kids for a few days this summer. When the kids were gone, Helen and I could try out some summer activities! Close to my work, the plaza in front of the art gallery hosts a summer movie. We grabbed dinner and then watched a movie outside on the big screen. The city as your theatre is a bit strange - the sirens of emergency vehicles can kind of clash with the film and it never really gets quite, but it was still a fun "try it out" activity.

Rockhounding Agate near Boston Bar
The kids were still over at my Mom's house so Helen and I had a free weekend. I thought it would be fun to drive up near Boston Bar and try to find some agate listed in a BC Rock guide book. The directions in the book weren't supper clear and I couldn't find anything else on the internet, but hey why not try?


The directions are basically "Turn on Ainslie Road North, follow the markers until you get to about km 36". It seems really good for the first 15km or so as you watch prominent km markers slide by. As you get further in, you find more forks in the road and the km markers become less frequent and eventually become markers for other roads. We went by odometer in the car and did get to roughly where I figured it would be. The view was great but finding agates was tricky. I eventually found some part of a roadside cutting that had been worked. We must be in the right place.


The book suggested another stop a few km further down the road. Again, the road markers are gone, but we did eventually find a road side rock face that had veins of Agate. Some large areas had been mined out, but we found some areas that could still be broken into. Helen isn't so much into breaking rocks but she was able to find rocks lying around that we thought might work in the rock tumbler.


This isn't the exciting agate you see online - the material is basically white without bands of color, patterns or gradients. Helen found a dropped sphere than had crystals inside, but the crystals were all the same color and very plain.

Almost 40km from the highway, it's good to remember you really are in wild BC. We had been mining for about an hour when Helen spotted a mother bear and two babies feeding at the side of the road. The bears apparently didn't see us - when we closed the truck of the car, the startled and headed in the other direction. There were lots of insects and road side flowers to see as well.



We set a "we are missing" time of 7pm with family because there is no cell phone coverage up here and I really didn't want to spend the night and the next day walking to the highway to get help. We turned around and were back to civilization by 6:30.


Summer Playgrounds
We had some time between picking the kids up at the ferry and going out to dinner with family so we stopped in at the Richmond Nature Park for a bit of play.

Nara likes photos of her flying.


Terra Nova Adventure Playground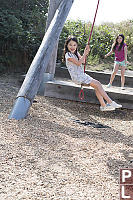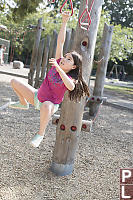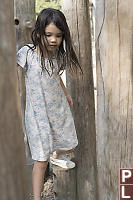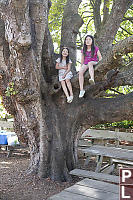 Ice Cream!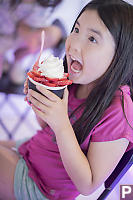 Richmond Night Market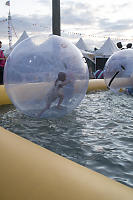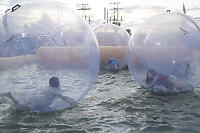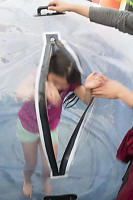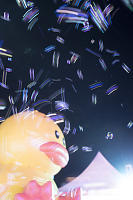 ---
Tags: Granville Island(6), water park(5), playground(4), Terra Nova Adventure Play Environment(4), rockhounding(3), slide(3)
People: Claira(14), Nara(14), Helen(1)
From: John Harvey Photo > Blogs for 2019 to 2005 > August 2019

Last Modified Friday, September 27th, 2019 at 23:14:03 Edit
Copyright and Contact Information.