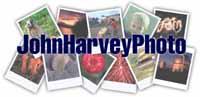 November 2021

And some clever quip...
---
Brief walk at Colony Farm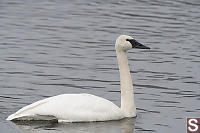 Nara and her friends play tennis together. After a class, one of here friends parents suggested a walk at Colony farm to do some birding. I'm 100% game for a birding walk but Nara had a birthday party later that evening. What do to? We had a brief walk at Colony Farm! We didn't make it far, but we did see a Trumpeter swan on the river which was pretty cool!
Eastside Culture Crawl
One of the highlights of the fall are all of the Art Crawls. We considered going to the Sunshine art crawl for a day, but the kids aren't vaccinated and as sad as it was, it wasn't worth the risk. The Eastside culture crawl on the other hand, I can do by myself (the kids stay home with Mom) and I have an inspiring weekend!



I was really impressed with how well the show was run this year. Almost every venue had someone checking vaccination status - the large vendors had security guards and they did reject people who couldn't produce ID to match their status card. Nice! Many artists had limits on how many people could visit their space and people generally tried pretty hard to keep social distance.



The crowds were thinner this year and many artists had two years worth of material so there was a lot of happy time in studios. I spoke with artists about how they get their photo books printed (also Blurb), where they get the materials and how long they have been in their spaces.




The Maker Space is always good to visit, and I was impressed at how it has evolved over the years. One vendor has setup a mini 3D printer factory while old favorites (3D cut maps in wood and resin, or lightning burnt wood) were still their.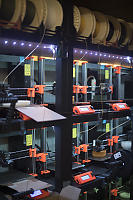 I really enjoy taking photos of the spaces. This can be hard if there is a crowd. If the artists have art up (who doesn't?) I need to get permission before taking photos. Most artists really enjoy a link on the internet so they encourage photos, but not all do.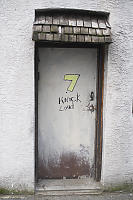 Just spending time in lesser visited parts of the city was worth the time. Meeting lots of new people was great!


Lumier YVR
A second November Favorite - Lumier Vancouver. Pre COVID there were some pretty amazing weekends of interactive art. The art has scaled down a bit with the health restrictions, but it's certainly worth finding parking to take the kids out.
The kids favorite this year was three cubes down by Burrard Street Station. "Chromatic Blocks" by Tangible Interaction was basically three small stages with lights and smoke and the kids could strike a pose.

And it wasn't just the kids it was popular with - there were lots of "influencers" in the cubes taking selfies as well. There aren't that many rain free nights during the event, but this was one evening well spent!


Barge on the Beach

November also brings in heavy weather that often beaches sailboats that aren't well moored. While Nara was at swimming class I went for a walk on the beach in English bay to take a few photos of what has washed in recently. The sailboat was really popular with the crows because the hull below the waterline was covered in mussels where were now a free meal for anything that could rip them off.

From the sailboat you could see "Barge Chilling Park" - a barge washed up on a
groyne to keep the beaches stable downtown. The barge is really stuck there and it's already empty so there is no easy way to remove it, other than waiting for the biggest tide.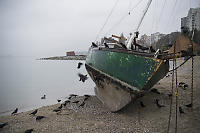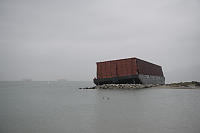 There is a guy sitting in a security branded car as if someone could walk away with this barge. I'm sure they want to report people climbing on it, but it still made me laugh a little.


---
Tags: Eastside Culture Crawl(10), art crawl(8), Lumiere Vancouver(8), lights(7), derelict(6), smoke(6)
People: Nara(5), Claira(4), Helen(2)
From: John Harvey Photo > Blogs for 2022 to 2005 > November 2021

Last Modified Sunday, January 22nd, 2023 at 00:11:25 Edit
Copyright and Contact Information.