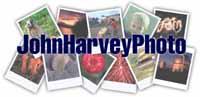 December 2020

Darkest Days of the Year

---
COVID gave us new plans this year. We normally go to my Mom's house for Christmas, but the Provincial Health Officer put out rules to keep Christmas to just your household. Both of our kids are in school and Helen works in a hospital so we didn't want to be jerks that brought another case to the Island. I was time for us to buy a tree.
The kids are better off if they get some outside time burn off energy. We got out their cameras and went to Jerhico Pier to see if there were any birds around. We saw a few female Buffleheads diving and a seal. The buffleheads are funny - their tail feathers are always flat on the water and I suspect can give them quite a kick to help them dive.
Sand, sticks, running - the kids also ran around on the beach. Of course it's cold so this doesn't last very long.



We had reservations this year to go to Burchart Gardens to see the Christmas lights there. Van Dusen didn't put on Christmas lights this year. The Christmas train at Stanley Park was virtual this year. The Bright Nights display put on by the firefights was also canceled. With the "your household only" order, we decided to see if we could spot some lights in the neighborhood.



People do put an impressive amount of work into their lights and decorations!


Christmas Morning!
Nara is 10 and thinks she knows quite a bit. She has been questioning Santa Clause, even after we showed her the Polar Express movie. I was quite worried there would be no gifts this year, but she must have had a change of heart on Christmas even because Santa didn't just arrive, he was generous!

The kids did a good job of making gifts and cards for other people. Nara knit a scarf with glove pockets for Grandpa (went by mail) and Claira is working on a knitted tic-tac-toe set. Nara wanted books and Claira wanted some games. Both kids got bean bag chairs.


New this year, we did facetime for much of the morning. It's nothing like being there, but it's certainly better than nothing.
Walking Around Whytecliff Park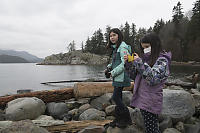 We would normally book skiing in the summer and the kids would get lessons at Grouse for at least 4 days over the break. Grouse is serviced by Gondola and having been pressed into that Gondola like a Japanese train more than once, I can't see how they could maintain social distancing. We decided this wasn't going to be year for skiing. Dr. Bonnie Henry put in an order limited travel to necessary travel only so going to the smaller resorts in the interior was off the table. This was going to be a low key, stay home kind of holiday. That said, there are still lots of parks around Vancouver that aren't busy in the winter. In a brief lull between winter storms, we decided to go Whytecliff park.

Parking was mostly empty, except for a few people going Scuba diving! We went down to the beach to take a look around. Whyte Island is very close to shore, but with the tide fully in, there is no way to walk over. The kids wanted to see how far they could get.


Nara has been complaining about her small camera that was her Christmas gift last year. While the camera is nice (and mostly weather proof), it doesn't have the reach of Claira's older camera so she can't see birds. For better or worse, I got my previous camera out with a new battery and let her try that out.
I remember walking on the cliff as being fun, but with the wet weather you don't want to get too close to the edges. The kids still enjoyed scrambling around.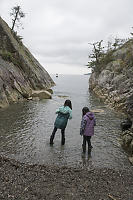 On the other side of the cliff is a small secret beach. The channel is quite narrow - you might have trouble turning around a full length ocean kayak in here. The kids of course wanted to see every part. Turning around, someone has covered the walls with driftwood. English Ivy (nasty invasive) is filling in the gaps. While the trees are still native, this is an "urban" park.


Last but not least is the viewpoint to Bowen Island. There were a few small boats out, but with a storm just finished and another one coming soon, I think most people would rather stay home.
Brunswick Point
I've heard about Brunswick point a number of times, but I've never actually been there. I have the kids over the break (Helen is working) and with COVID, we can't do our usual ski lessons. The mountains are open, but we don't want to risk the exposure. When we are out in this part of Vancouver, we usually go to Reifel Bird Sanctuary, but that is also closed (COVID). We drove to Brunswick point I was surprised to find the parking lot side of the road) was almost completely full! It didn't help that today was the only "less rainy" day in the holidays so everyone wanted to be outside.


I'm letting Nara use my older D800 camera, but she is currently interested in seeing birds so she needs a long lens. We aren't fast, but we get the big lens setup and she works on the focusing and stuff. In some parks (Queen Elizabeth or Stanley Park), you aren't see big lenses. In this park, I saw big lenses everywhere. Apparently we are in the right place for this kind of photography.

When you are shooting "long" - 400mm+ - depth of field is a big concern, second only to motion blur. On a dreary day, if you have a fast shutter speed (1/400th or better), you wind up with razor thin depth of field. The usual way to fix this is to take two photos, one for each depth and combine the in photoshop. That only works if you remember to take both photos and you aren't trying to claim it was "made in camera". I forgot to take that second photo. Luckly, Claira did take the second shot so I was able to combine the two images (From two cameras) to get one with satisfactory depth of field.


Outside is still a bit tough on the kids. Both kids starting getting cold hands (I remembered cookies, but no gloves) so we cut the day short. The kids made it back to the car, but not before Claira found a mud puddle deeper than her boot is high. Not the first time that has happened.
---
Tags: christmas tree(2), piggyback(2), beach(2), Whytecliff Park(1), swing(1), lights(1)
People: Claira(14), Nara(10), Helen(1)
From: John Harvey Photo > Blogs for 2023 to 2005 > December 2020

Last Modified Sunday, January 22nd, 2023 at 00:08:52 Edit
Copyright and Contact Information.