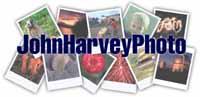 Whistler - Flute Summit
And some clever quip...
---
Every time I go to Whistler, it's colder than I'm expecting. Last year, I took a
run at the Musical Bumps
- a chain of peaks stretching out behind whistler - only to be thwarted by a large snowpack blocking the trail. This year, I waited until late in the season - too late it turns out - the Saturday night BBQ's that keep the Gondola open to 8pm had finished the week before. No worries - we would just go out to one of the closer peaks, catch the view and come back - a nice short day.

The first surprise about being up in the meadows is that it really is high up - you get winded easier that you would think and the km don't pass by as soon as you would think.



The second surprise is this really isn't a ridge walk - you are going over each ridge and walking into valleys. The full length (walking over all of the musical bumps) actually has considerable vertical.



The Flute Summit has one last push and when you arrive on top you are exposed to the wind full force. The view is striking - you get a clear view of Black Tusk as well as Cheakamus Lake below. The wind rips right through you - we found some cover to have lunch in, but we were cold by the time we got up to go.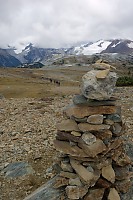 From here you are leaving Whistler proper and going into Garibaldi. We saw a hiking party (8 people) head into the park proper, probably aiming for the hut at Russet Lake.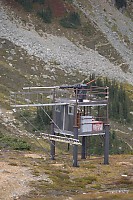 From here we headed up Whistler mountain so we didn't return the same route we came up. You enter the dead zone before you meet the service roads. Slacker hikers (taking the peak chair up) walk by wraped in blankets provided to cover their lack of prepartion.


---
Tags: hiking(4), alpine(3), vista(3), panorama(3), meadow(2), black tusk(1)
People: Helen(3), John(1)
From: John Harvey Photo > John Harvey Photo - Hiking > Whistler Flute Summit

Last Modified Tuesday, June 9th, 2009 at 01:05:47 Edit
Copyright and Contact Information.