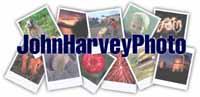 Jasper To Lillooet

That's a lot of Driving

---

Rockies to the coast in one day. No problem. We woke up in Jasper and Karen wanted to be in Kamloops for a conference by about 3pm. So we drove, and drove and drove. We stopped at Mount Robson to see the peak (it was clouded in) and then stopped in Valemont (they had an internet connection).



We made Kamloops by 2:30 and say Karen off to her conference. Jer and I got in the Car and continued driving west to Lillooet. Just out of Kamloops we came across a salt lake (or pond really) with a brilliant ring of red plants. I had to stop and take a photo.




Not far past that, we came to the well irrigated pasture lands above Lake Kamloops. Again, I found the contrast of color quite surprising.




We kept going west - stopped in Cache Creek for Pizza and made Lillooet by 7 pm. What a drive.


---
Tags: lake(2), panorama(2), farm(1), salt(1), mountain(1)
People: Jeremy(1), Karen(1)
From: John Harvey Photo > A BC Road Trip > Jasper To Lillooet
From: John Harvey Photo > John's Overnight Page > A BC Road Trip > Jasper To Lillooet

Last Modified Tuesday, June 9th, 2009 at 00:48:26 Edit
Copyright and Contact Information.