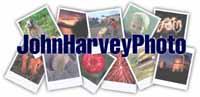 Johnston Canyon
Banff National Park's most hiked

---
Years ago (1986), when I was 12 my parents did a road trip from Kamloops, up to Jasper, through Banff and eventually back to Kamloops. At the time, it felt like a 4 year journey, but it probably took about a week - maybe less. One of the places we visited was Johnston Canyon. Years later (2000), while
visiting Mike in Calgary
, we took a winter trip out to Banff and explored the canyon and I was amazed how much I remembered - bridges, rock sections and water falls.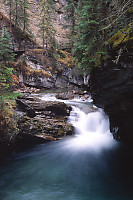 Visiting now, just a few years later, everything was very familiar - yet different. No snow - just way too much rain. Being able to see the water surface and the deep greens was great. There is so much more detail to the canyon when you can see the walls. You appreciate the effort that went into building the cat walks that allow you to navigate so deeply in the Canyon.



One of my favorite parts of Johnston Canyon is the lower falls. They have cut a deep round pool, but humans (I believe) have cut a cave through the rock so you can get close and see the falls from "moist" range.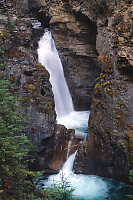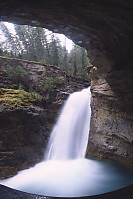 As you hike further up the route, you exit the canyon (those catwalks must be expensive to build), and get a different view of the waterfalls. These falls don't have a name (at least on a sign post), but the view from above was beautiful - in BC this one fall would be a worth destination for a half day hike.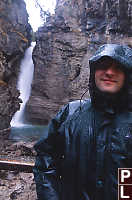 And then you get to the magnificent High Falls - the end of the canyon experience. On my last visit, the wall was covered in ice and ice covered in climbers, but this time it was just a large moist rock wall covered in slowing growing algae mats.
---
Tags: canyon(4), waterfall(4), long exposure(3), river(3), trail(1)
People: Mark(1)
From: John Harvey Photo > Banff in Mid Week > Johnston Canyon
From: John Harvey Photo > John's Overnight Page > Banff in Mid Week > Johnston Canyon


Your pictures are wonderful. I was at Johnston Canyon just 2 days ago and it was my favorite part of my trip. As usual, I took about 200 pictures between there and the gondolas up to Sulphur mountain. Unfortunately, I lost that SD card ( I'm still in shock!). I was devastated. It's nice that I found your site to at least remind me of how beautiful it was there. Thanks. ~Kimberly

Kimberly
Monday, June 23rd, 2008 at 17:32:11

John your photos are fabulous. I do a bit of watercolour painting and love rocks water etc...I am so glad I stumbled onto your website. If I successfully complete a painting of the falls based on your photography you will get the credit in print. Simply stunning.

Jean
Thursday, November 11th, 2010 at 12:03:53


Last Modified Tuesday, June 9th, 2009 at 00:53:33 Edit
Copyright and Contact Information.