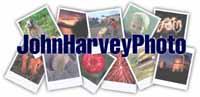 Shikoku
And some clever quip...
---
We had one last full day on Shikoku before we had to return to Kumamoto and flights. Eric had booked us into a Ryokan in Ushiko for the evening, but we had a full day to drive there from Kochi and it was only a three hour drive. Scanning the guide book for something to see along the way (something different that what we had seen in the previous days), we found Oboke Gorge - one of Japan's top three "Hidden Regions". (I'd love to know who comes us with these triplets of destination - I would love to know the other two hidden regions or the other two wooden bridges).
Oboke Gorge
We drove up the Oboke gorge following the river as it worked it's way though the mountains. The area reminded me of the hells gate area of the Fraser Canyon back in BC - dry, green blue river and steap canyon walls in section. Eventually we came to the town of Oboke - much more vibrant than any town along the Fraser Canyon. This town had a small train station, a small grocery story and a vending machine serving very big beer - 3 liters at the largest. We stopped to pick up a lunch (while the grocery was small, it was very well equipted) and took in the sights. Through the train station (past the ticket booth) on the other side of the tracks, over the ledge from the platform (I really wasn't supposed to be there) I found a great view combining the local bridge, Sakura and Nanohana - (Rape in English, Brassia in Latin)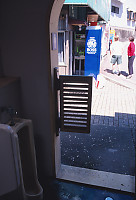 Lunch in hand, the next challenge was a good place to eat it. The guide book spoke well of the vine bridge "Kazura-Bashi", about 10km from here so we hopped in the car and went for a drive.

Kazura-Bashi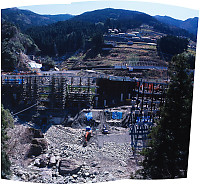 This is a tourist attraction, plain and simple. The place is famous for it's vine bridges built by the Tira clan for transporation - one way only if necessary. Today it's a major destination for tour busses and even though we are well off prime season busses full of tourists came and went. While the construction to welcome us was ugly, the details in the attraction were sometimes beautiful.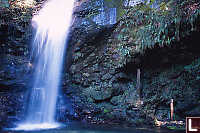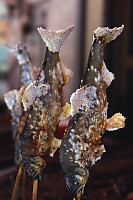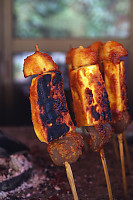 Most major tourist attractions (and many minor ones) have a number of retail outlets (almost all family run) try to sell you things. While we had already picked up lunch, I was a little sad today - my favorite salted fish roasted by coals were joined by roasted tofu - if I didn't have a full stomach, I would have loved to try it.

The bridge itself was both cool and tacky. It cost 500 yen to walk over (about $7 CDN) and it's a neat view - both the spacing between the rungs and being suspended in free space supported by what appears to vines and wood. (There are steel cables in there - they are just covered in brown plastic). Some tourists hold onto the rails for dear life while others learn and then walk.



Enough fun - we really had to get back to the western side of Shikoku before it was too late and our Ryokan started worrying about us. We were a good ways from the highway and the GPS in the car suggested a narrow twisting road as the "scenic" option. We had a bit of time - give it a go!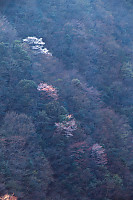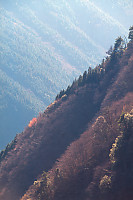 When we first arrived in Japan, we went through Haneda airport and I saw what is perhaps the largest photographic reproduction I've seen in my life - a Fuji film advertising. The poster was about 5 stories tall and showed a ridge in the mountains covered with cherry blossums trees. As we traveled through the mountains, I kept looking for that ridge - this place was just that beautiful. Unfortunatly, the haze was winning today, but it was still beautiful to drive through.
Ushiko
Ushiko is small town compared with everywhere else we stayed in Shikoku, but this town is doing more for it's cultural (per capita) that most of the areas we have visted. Historically, the town is famous for it's vegetable wax and has a long history of making candles. While they only produce small batches now, they have put together a museum to celebrate their past.
The museum is well appointed - the entrance is traditional house, but reminds me of homes in Portugal (not that I have ever been). The museum looks like it is well preserved, but several times a year, all of the equiptment is used by the local population to make wax - the practices are being perpetuated even though wax production is now an industrial process taking place a long way from here.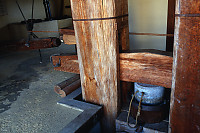 The place actually spoke money when we walked into one of the museum buildings - automatic glass doors, slightly cooler air conditioning matched with heated hard wood floors.


---
Tags: Japan(15), bridge(4), cherry blossoms(3), street food(2), forest(2), Museum(2)
People: Eric(1)
From: John Harvey Photo > Trips out of the Country > A Third Trip to Japan > Shikoku


hello,i have just stumbled across your shikoku trip and just wanted to say thanx for that i found it really interesting as my girlfriend and i going there from new zealand for a couple of weeks in october,was especially keen on kochi, really nice photos, kia kaha

hashimoto davey
Tuesday, May 3rd, 2011 at 01:26:33


Last Modified Tuesday, June 9th, 2009 at 00:56:06 Edit
Copyright and Contact Information.