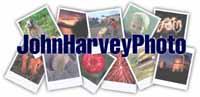 June 2006
A great month to get outside

---
Biking Around Stanley Park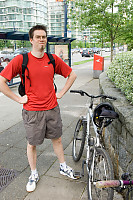 Chris isn't someone we see often - it's actually been a number of years since I last saw him in Ontario. His sister just graduated (congrats!) and Chris was in town for the ceremony and had a few days off. Being a nice weekend, we came up with the idea of nice bike ride around Stanley park. A few phone calls and we had a small crowd of people.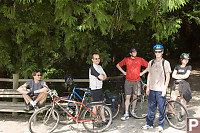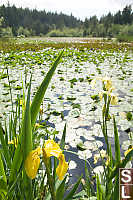 Our first destination was one of my favorite parts of the park - beaver lake. This small lake is very shallow and filled with lily pads and ducks.


We biked around the park and stopped in at Siawash rock.


After our bike ride, we retired to Davids house for a barbeque and a nice view of the sunset over the city.


Thanks Everyone!


Pitt Marshes


It's Saturday, sunny and you need something to do. It's still rather early for hiking so I took a lower elevator destination from a nature walks book.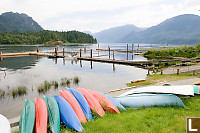 The Pit Marshes is another destination I saw from the air well before I ever saw it on the ground. Depending on the wind, aircraft sometimes fly in over the norther edge of Vancouver and in doing so fly over the Pitt Marshes. The large bodies of water and the snaking dikes makes for a great view.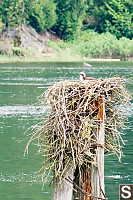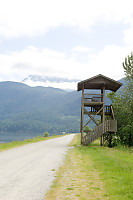 The Pitt Marshes are a well known birding destination - there are a number of prominent Osprey Nests as well as a large population of marsh type birds.


On my list of favorite birds is the family "swallows" - what Beth refers to as the "true bird of love". A colony of Cliff Swallows had moved into the roof of the bird blind on the main walk and they didn't seem to mind us watching - there were rather intent on nest building. I saw some barn swallows (currently no photographs other than just blur) but none of them seemed to be nesting here.


When we walked into the grass margins of the dike we often found damselflies resting on the blades of grass. I don't know if it was too cold for them to fly but there were lots of them and they didn't seem to move much. We all took a shot at photographing them. I kind of wonder if these insects were the food for the plentiful swallows.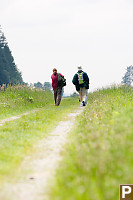 Around the marshes are network of Dikes. We chose a large triangle route around one of the larger marshes but there are other routes that you could do if you brought a bike and wanted to make a longer day out of it.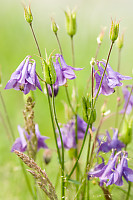 The road side flowers weren't particularly special but they did make for a nice focal point to stop by and look at.


It's amazing how background sometimes combines with subject and lighting to do something special. For a short period of time the clouds were set up to light where we were standing while the rest of the valley was comparitivly darker. So much of good photography is just being at the right place at the right time.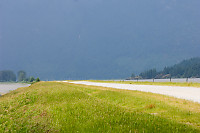 We circled back to the dock and enjoyed a picnic for lunch. Thanks everyone!


VanDusen Gardens


It's one of those things - there is an attraction near your house but you never go until you actually leave town. I missed out half the attractions of Victoria and the Island while I lived there and now I look forward to visiting places I never visited when they were just down the road. VanDusen Botanical Garden is just down the road from my house an in several years of living here, I've never gone. Speaking with both my sister and my Mom on the weekend, they Both mentioned that my Aunt Betty has a tree dedicated to her in the Garden - neither of them had seen the tree though. It was time - Helen and I decided to go visit. On my first visit, I wanted to enjoy the gardens for the gardens so I didn't bring my camera. I'm now a seasons pass holder (member) so I can drop in any time I want.


One of the things that impressed my was the wildlife in the garden. There was Heron fishing when we walked by and it didn't seem to care that we approached fairly close. I went back hoping to see a heron again, and sure enough, there was a bird hunting in almost the same place.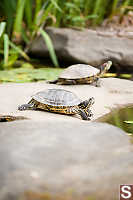 Last time we saw the odd turtle basking on rocks but this time I found several fairly close to the shore. It doesn't seem to much of a challenge to sneak up on a turtle, but they were surprisingly alert and went for a swim when I got close. Luckly I found some more patient turtles and snapped away.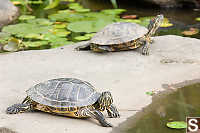 Richmond Night Market

My favorite part of the Richmond Night Market is the food but the photographic opportunities are a close second.


Helen and I went for the evening and I dragged along my camera.



---
Tags: Pitt-Addington Marsh(9), bird(7), VanDusen(6), Stanley Park(6), flower(5), biking(4)
People: Eric(3), David(2), Karen(2), John(2), Helen(2), Andrea(2)
From: John Harvey Photo > Blogs for 2021 to 2005 > June 2006

Last Modified Saturday, August 8th, 2009 at 22:18:44 Edit
Copyright and Contact Information.