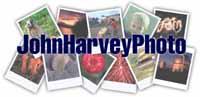 Whiskey Cove, Belcarra
The first dive in a long long time.
---
It's been about a year and a half since my last dive (Vancouver Island) and I was looking forward to getting back in the water. Brendon suggested a dive and after a little web searching we found this dive site in Belcarra - a beach past Port Coquitlam.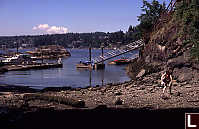 Crabs

The dive (we went north - right in the above picture) was at the bottom of a cliff wall with lots of crabs. Until I started taking pictures I didn't realize that so many species were represented. The crabs are about legal size - large enough for lunch. The crab in the top left is a Dungeness Crab - the most common food crab we see. The top right and bottom left are red crabs - also plentiful. The bottom right might be a Shield-backed Kelp Crab - I've seen them on the dinner plate at some nice Chinese Restaurants.
Sea Stars

While not as exciting as the crabs, the most common thing on the bottom is the sea stars. The biggest are the Sunflower Stars. They move pretty quickly - apparently they are predators.
Anemones

Other than fish (which were moving to fast for me to photograph well) the last cool thing was the Anemones. Somewhat like plants (stationary) they are filter feeders that pull their delicate bits in when a predator (or a miss placed fin) approaches.
Overall, this dive site was pretty boring but a good training dive. For our second dive we went left (south) but it was really the same thing. By this point the desiccant in my camera bag had given out so there were no photos. I look forward to my next dive!
---
Tags: underwater(11), crab(5), sea star(4), beach(1)
From: John Harvey Photo > John Harvey Photo - Scuba Diving > Whiskey Cove, Belcarra
From: John Harvey Photo > Whiskey Cove, Belcarra

Last Modified Tuesday, June 9th, 2009 at 00:41:52 Edit
Copyright and Contact Information.