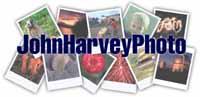 Costa Rica
A nice place to go for a honeymoon

---
San Jose
Markets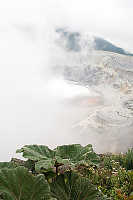 Arenal
Rara Avis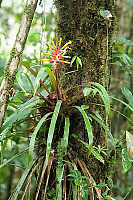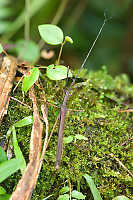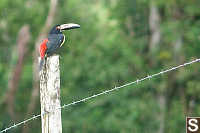 Puerto Viejo
---
Tags: Costa Rica(62), market(8), volcanism(7), bird(6), plant(5), produce(5)
People: Helen(6), John(2)
From: John Harvey Photo > Costa Rica
From: John Harvey Photo > Blogs for 2022 to 2005 > Costa Rica
From: John Harvey Photo > Trips out of the Country > Costa Rica


Hi John, i just was to say how much I enjoy your pictures pf Costa Rica. Our sons sent us on a 25th Anniversary surprise trip to Costa Rica and let me tell you for not doing much traveling, my husband and I had a great time. We drove from one side to the other and stayed in several places. At first my husband wasn't into driving in a new location but believe me I wasn't about to let this stop me from not seeing everything i could. It was one of the most exciting trips I ever went on. Next time I will drive and sedate my husband or maybe leave him home(ha-ha) We saw the beautiful butterflies, the Britt Plantation high in the mountains, many beautiful falls and the ocean with the black sand beaches. Most of all I loved our Tour to their National Park, Manuael of C.R., our tour guide was outstanding. We saw the Jesus Christ, water walking (top) lizard(several) the holar monkeys', the bats wrapped into the large tree leaves,while peaking out an us. and last but not least the three toed sloth; which just took my breath away. I watched them for several minutes and was astound by their appearance and behavior. I have several pictures and many beautiful memories. I also have a beautiful Kodak gallery album, that our son had made up for us as a gift. PS., hoping to go back there with my sons and family some day.

bettyj
Tuesday, March 15th, 2011 at 07:35:21


Last Modified Tuesday, June 9th, 2009 at 01:32:52 Edit
Copyright and Contact Information.