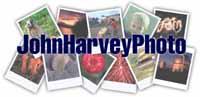 India
---
My grandfather serverd in World War II in India. He was an aircraft mechanic and was often "brought along" when high ranking people flew around so he has lots of stories of India to tell. I knew I wanted to go and I had a few weeks available as part of my sabatical so I decided to go to India!




Delhi to Agra



Welcome to India. I arrived in Delhi at 2am and I knew by 9am the next morning, I wanted to leave. Once I got the hang of it, I realized there was actually quite a bit to enjoy.




Ranthambore National Park



India has more than 90 national parks and Ranthambore isn't the largest, but it may be one of the best for reliably seeing Tigers.



Western Rajasthan



Rajasthan is on of the big tourists destinations in India. Jaipur (the state capital) and Jodhpur once a capital, now a runner up are two of the prime destinations in the state.




Jaisalmer And A Camel Safari



On the Edge of the Thar desert.



Jim Corbett National Park



North of Delhi is Jim Corbett National Park. This park is known for Tigers, Elephants, bird life and it's mountainous environement.
---
From: John Harvey Photo > India
From: John Harvey Photo > Trips out of the Country > India


i found your site by luck with the help of google and it was a good thing because i liked your photos good luck in your next seasons

hytham
Saturday, June 2nd, 2007 at 01:12:29

Hi John, I have just had a look at your photos, WOW,

Peter
Wednesday, August 15th, 2007 at 12:11:50


Last Modified Monday, May 14th, 2007 at 20:14:01 Edit
Copyright and Contact Information.