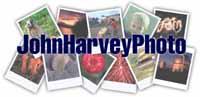 Gifu

Love those traditions

---
Driving from
Nagano
to Gifu, you would think you were in Canada. Lots of tall snowy peaks, tree lined rivers and narrow winding roads. A few things are different - our ski resorts tend to be large multiple lift projects whereas in Japan there are lots of ski hills with just a single lift and a handfull of runs. Driving through the mountains you will pass several different (small) ski hills in an hour. We weren't really here for the skiing (the long drought of fresh snow made most of the mountains pretty empty), but when we saw waterfall lookout and hot spring foot spa, we had to pull over for a visit.
Takayama
Takayama was a pleasant surprise for me. It's a city, but not huge (mostly low rise buildings). It's quite walkable and in the downtown area you find lots of shopping. We found a street of traditional buildings where the local food and woodworking (and sake) figured prominently. Sadly, I really didn't do a good job capturing the charm of Takayama. Helen thinks it has something to do with all of the sake tasting I was doing.

The central area of Takayama has a river dividing it. Closest to the river (which is sadly completly bound by concrete) is a pedestrian walk way. The road closest is used by a morning market and the street past that is tourist shopping. In this area you will find sculpture and signs to tell you some history of the area. I was taken by the wildlife - ducks on the river, carp in the river and it was a pretty even match when people started dropping crumbs in. A surprise for me was the kingfisher - that would be rare for a Canadian city so I was impressed to see one perched downtown here.



This was quite a productive shopping area for us - Mark and Helen both purchased local wood carvings. We dined on local snacks as much as we could (really good crackers for instance), but there is only so much you can do when your accomodations is providing both breakfast and dinner.

Shinhodaka Onsen
Shinhodaka Onsen was a lucky link from a local web site. Turns out this onsen (one of about 40 in the valley in the middle of mountains) has a two week festival where they build igloos, pound rice to make
mochi
and just have a good time. Since it has a web page, they invited the world world. Finding it was another thing all together - we wound up deep in the mountains before we realized we need to ask for help. We found a hotel that specialized in mountain treking (never saw that on the internet) and amazingly they knew the place (it wasn't close by. A bit more driving and we found the parking lot (a hand full of cars) and in we went!
The igloos appear to be made with a front end loader (or some other big piece of machinery) that are then hollowed out. Different igloos had different contents - one had a barbeque, another had tea on the go. The temperature inside was quite comfortable. Our favorite igloo was the "bar" igloo. We met a local woman who could speak French and English and we chatted over sake.



The local bartender (who was quite kind with the sake) had actually visited Vancouver (his sister was learning English). He really wanted to travel more, but not knowing english limited his prospects - he was really happy to see that we had come to his part of the world.


After a bit of toasting (thanks for the fill-up), we got a lesson in the local dialect. "Socha!" (Or something like that - I'm afraid I really did like the sake) is a the local expression to say good by. Thanks for the party!

Shirakawa-go
So imagine you live in a house in a valley a long ways away from most things. One day, the government comes by and builds you a good road to the next big town, but also dams the river and floods the valley up stream to create a power plant. Then the government notices that the way you built your house (which is durrable in the long hard winters) is rare and dissappearing so they make a your village a national treasure. And register it with UNESCO. And send about a million tourists a year by to come look at. What would you do?

The answer is Shirakawa-go. This small village (which people really live in) is a massive tourist destination because of how the
Gassho
houses are built. Gassho, meaning "praying hands" after the steep sloped roofs. The locals have adapted just fine - most homes off 300 yen tours or lodging or food. The village is setup well for the hordes of tourists (acres of bus parking for instance) and there seems to be no shortage of jobs for locals. But I have to say, it was a bit weird walking around where people live taking pictures of their houses.

What you are really here to see is the roofs of these buildings. The thick thatched roofs (made from pampas grass - not rice stalks) keep the houses warm and dry in the winter. The steep pitch of the roofs allow them to shed snow (and bear the burden of what stays behind) from the heavy snowfall they encounter here. These roofs are labour intensive to make (think how much easier it would be to just have a tin roof), but if you have a whole valley of traditional homes, you have a tourist attraction.


This village is set in the flat area of the valley next to a river. There are several streams that run through the village provides water for terraced rice farming. Some of these homes are set next to flooded rice fields which can make for some nice compositions. Some of the fields have carp living in them and one stream had a rainbow trout. I was quite impressed with how you can use such limited space for more than one type of food production.


Sadly the village is now mixed structures - many traditional, but some modern houses are mixed in. Power lines are sadly common (I'm not saying live without them, but why not run them underground?). That said, it was still worth the trip out to see it.



We drove back to Takayama to our next Ryokan. This Ryokan is set in an Gassho style house that was relocated from another part of Japan.


Our dinner was served in the old home part of the building, some of it cooked on the charcoal fire in the middle of the room. The fire doesn't have a dedicated chimney so the room has a bit of a smokey haze.


Hida Village
I am the first person to admit we made some mistakes in how we planned this trip to Japan. We knew we wanted winter scenery and found that the end of January to early February is the best time. We were just unlucky that we happened to go in an unseasonably warm year. What we did wrong was missing the festivals. Local festivals are hard to find and generally only happen for a day or two a year. Even special events (like the light show at Shirakawa-go) only happens a few nights a year. Ideally, you would put these events in your itenerray and then plan your travels around that. We didn't. Because we missed so many festivals (often by just days), I was really happy to stuble into the Hida Village light up. The Hida Village is a tourist trap - these homes were moved here to create a museum showing how life was. It also happened to be just down the road from our hotel and had a light up event in the evening. Somehow this didn't show up on the tourist radar and for 300 yen we almost had the place to ourselves. I was quite happy.

Most of these homes are setup as museums showing the space families lived in. Most of the homes have an integrated barn for instance so animals can be brought in at night. Some of the larger houses had a space for a silkwork factory in the upper levels of the house. There was a demonstration house showing how silkworms would be kept (temperature sensitive), fed and harvested. The silk would then be used to make clothing and goods to be traded. Not every house that is open durring the day is open at night, but enough was that we made a good evening out of it.
The next morning we packed up our beloved car (by this point we had put more than on thousand km on it) and returned it near the train station. We picked up some express tickets to Nagoya and then shinkansen tickets to
Kyoto
.
---
Tags: Japan(19), snow(8), house(5), field(3), sake(2), drink(2)
People: Helen(2), Mark(1)
From: John Harvey Photo > Trips out of the Country > A Fourth Trip to Japan > Gifu
From: John Harvey Photo > A Fourth Trip to Japan > Gifu


I just discovered your www site, and am really enjoying it. Hope to see you this summer.

Anne Heppner-Friesen
Thursday, May 7th, 2009 at 09:17:19


Last Modified Saturday, January 21st, 2023 at 23:47:44 Edit
Copyright and Contact Information.