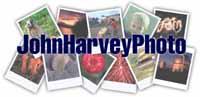 April 2007
April showers bring...

---
Hanami at Queen Elizabeth Park
It's become somewhat of a tradition -
every year
we have a bit of Hanami. This is based on
Hanamis
in ealier trips to
Japan
. I don't always take photos, but I do enjoy them.
Being an excelent time of the year, we also went for a bit of walk around the garden in QE.


Dinner Party
My house warming last month was a lot of fun, but not everyone could make it. I decided to have a smaller party and invite some missed friends and their kinds over for dinner. Somehow, whenever children are out, people want pictures and kids seem to understand this role and sometimes act the part.

UBC Botanical Garden
For earth day, the UBC Botanical Garden had an open house. Helen had never been so we decided to take advantage of the busy but free day to go walk around.



This is perhaps the 5th time I've been to the garden and I'm still learning things. There Rhodo collection really is something else and I enjoyed the climbing species.



That's it for the month!

---
Tags: UBC Botanical Garden(5), Queen Elizabeth Park(5), fern(2), garden(2), cherry blossoms(2), hanami(2)
People: Eric(2), Mark(2), Catherine(1), Jeremy(1), Jesse(1), Jin(1)
From: John Harvey Photo > Blogs for 2020 to 2005 > April 2007

Last Modified Saturday, August 8th, 2009 at 22:18:50 Edit
Copyright and Contact Information.