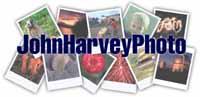 October 2007
A trip out to lighthouse park

---
I "discovered" lighthouse park when it was rated the best regional park in the Vancouver area on the local CBC morning program. I've been to Lighthouse park before but I wasn't really thrilled with the photos I got so given some times on a lazy Sunday Helen and I decided to go out for a walk and see what we could see. October is a real hit and miss month for weather - some days are beautiful, but many aren't. Lighthouse parks fills a nice niche in that you can go with a minimum of notice.


We had just cleared the parking lot when we noticed a bunch of people stopped on the path. Turns out they were all looking at a great horned owl hanging out on a tree limb close to the trail. Helen had always wanted to see an owl so I was quite happy to see this one. Sadly, if the crowd hadn't been there, we probably would have just walked right on by.



The Lighthouse is nice, but you can't get really close to it. Last time we took pictures at the gate just in front of a support building, but the photos aren't particularly compelling. New this time, we walked back a bit and checked out the near by viewpoint. A nice, natural view and quieter as well. We snapped some photos and continued with walking.



Having seen the Owl, I wasn't expecting to see much more. Helen pointed out some nice Macro shots but otherwise it was just nice to get out for a walk.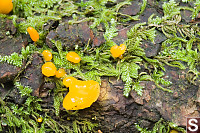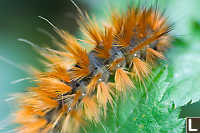 David's After Wedding Party

David and Dominique were married today! Jeremy hosted an after wedding cake + sparkly party and we got to wish the happy couple well.


We were told stories of the wedding (in a beautiful home close to the water), parents and everyone arriving early. The weather was sadly typical Vancouver, but what can you do.


Lots of drink, some lovely cakes, a good time had by all.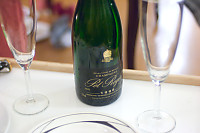 Thanks for including us David!


Some Flowers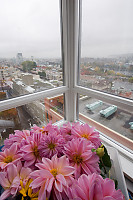 We recently winterized Helen's gardens and there were some flowers still blooming. Helen was kind enough to give me the cut flowers and on a rainy day I decided to take some flower pictures. I was basically trying to
replace this photo
and I wasn't thrilled with the results.


Helen found a tiny snail crawling around on a flower and she transplanted it onto the edge of a Dahlia. This thing is tiny - it probably couldn't touch both edges of penny. It gave me a reason to get closer which led to nice photos.


Parade of Lost Souls

I am impressed.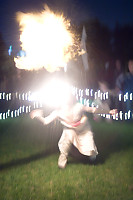 I've heard about the Parade of Lost Souls from coworkers but I've never been before. Sean and Catherine were interested in going so we made a plan to meet up. The Parade of Lost Souls is setup by the
Public Dreams Society
and apparently they have been running events like this for 15 years. I downloaded a map and header over to Comerical drive. We met at Grandview Park and walked down to the large field behind the Britannia community center. There were already fire performers under way so we watched for a while.
After watching the fire, we returned up to Comerical drive and had some dinner at Stella's. After some really good beer, we walked through the crowds of people taking photos of people in costumes. Most people had costumes so I started feeling bad not being dressed up.



Overall, a great night and next year I want to return with a costume.


---
Tags: fire(12), performance(12), long exposure(10), macro(6), snail(5), BC fauna(3)
People: David(8), Dominique(6), Helen(3), John(2), Mark(1), Stephen(1)
From: John Harvey Photo > Blogs for 2020 to 2005 > October 2007

Last Modified Saturday, August 8th, 2009 at 22:18:50 Edit
Copyright and Contact Information.