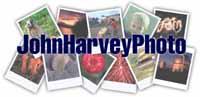 October 2018

And some clever quip...
---
Thanksgiving in Victoria

We went to Victoria for Thanksgiving. We knew before we went over that it wasn't going to be a sunny weekend. The kids do like crafts and playing with new to them toys, but there is only so long you can stay indoors before they kids go stir crazy. Swan lake is a favorite - animals and outside on the lake.

I'm also a fan of Mount Douglas. Claira wanted to stay home so Nara and I went for a walk around the top. It was raining and foggy, but there were plenty of other people walking to the top and back.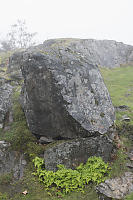 My mom puts on a very nice Thanksgiving dinner, even if Nara doesn't like the smell of Brussels Sprouts. The kids gathered the material for the table center piece.



New place I haven't brought the kids to before - Cattle Point. You never really know what kids will find when the go to a new place. At Cattle Point, my kids learned it's funny to run around on terrifyingly slippery rock.


Claira found a bullhead kelp that had washed up on shore. Nara figured out she could stand on the super slippery blades and Claira could pull her along. This worked until the blades tore off.


Cross Country Practice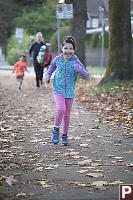 This year the kids decided they wanted to do cross country. Nara did cross country two years ago but didn't last year because she had broken her arm and the doctor said further fall downs could complicate the healing. Claira tried kilometer club in the winter and decided cross country would be fun.

Cross Country basically means getting up early and getting to school about an hour before the doors open. The kids practice for about 45 minutes (mostly running laps, but also practicing chasing and launches) and then get ready for a day at school. Some days Helen is kind enough to drive us, other days we walk and leave early.


Cross Country City Meet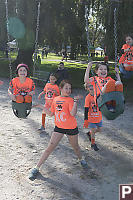 My kids like cross country running. There are four meets in the fall and the kids made it to two of them (the other two they had scheduling conflicts with). The race at Trout Lake is city wide and huge. Most races (separated by grade and gender) have more than 200 kids running.


When the kids start running you can feel the ground shake. It's a wide line that starts and the have a corner to turn when they get to the end of the lake so the group of kids will start to form a column.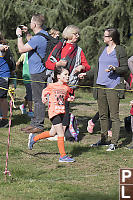 Claira is in grade one which runs with the kindergarten kids. This is the smallest race cohort - just over 120 kids running in each race. Claira placed in the top 25 which is a fantastic result.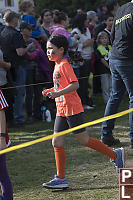 Nara's race had 200 plus girls in it. It's a hard race - she is up against kids that like running from all over the city. When you finish the race above 25 they tell you your finish number and Nara placed in the top 30%. Nice run!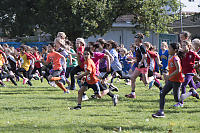 VanDusen Glow
I think this is a new event for VanDusen. They setup Haloween lights and carved pumpkins and you walk around a small part of the garden. Being Vancouver, there are long lineups and lots of strollers.


Biking Spanish Banks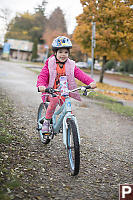 In the summer, most days are nice. If it is a rare rainy day, you have lots of rainy day activities you need to catch up. In the fall it's more likely to be rainy so you have to make the best of a nice day. The rain stopped so we got the bikes out and started a ride along the Spanish Banks.



In had been raining and we knew a storm was coming so we had a plan to get a pickup when the weather got bad.


Halloween Night!
The kids had gymnastics on Halloween night. The gymnastics class was light on students. We decided to go Trick Or Treating in the neighborhood around the gymnastics club.


---
Tags: running(6), cross country(5), Halloween(4), pumpkin(4), bridge(3), Mount Douglas(3)
People: Claira(14), Nara(13), Abby(2), Haley(2), Janet(2), Jesse(1)
From: John Harvey Photo > Blogs for 2023 to 2005 > October 2018

Last Modified Sunday, January 22nd, 2023 at 00:02:40 Edit
Copyright and Contact Information.