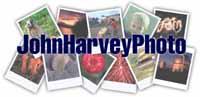 December 2007
It's Lantern Festival Time!

---
There are four different locations for the lantern festival. We picked the Strathcona/Chinatown tour which ends at the Dr. Sun Yat-Sen Classical Chinese Garden. We picked up the parade on route but it wasn't particularly large or well lit. Us with our two $5 lanterns were some of the biggest lanterns there. The parade ended at the Garden which was completely transformed.


In general the Dr. Sun Yat-Sen Classical Chinese Garden isn't open to the public at night. This night of the year it is open and lit and admission by donation - an excellent combination.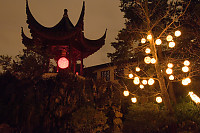 We wandered around the garden for two plus hours and thoroughly enjoyed ourselves!


Visiting Courtenay
Around Christmas, Helen and I usually go up to Courtenay to visit family and get in some skiing. This year was no different. I don't usually take many photos, but I did snap a few.
My mother likes the swans that migrate (and sometimes reside) in this part of the world. There are some fantastic photos of swans and the Comox Glacier and these aren't them. That said, they are the best I've done so far.
---
Tags: Dr. Sun Yat-Sen Classical Chinese Garden(13), lantern(12), garden(7), tree(3), long exposure(2), bridge(2)
From: John Harvey Photo > Blogs for 2020 to 2005 > December 2007

Last Modified Saturday, August 8th, 2009 at 22:18:50 Edit
Copyright and Contact Information.