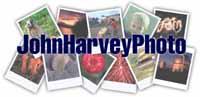 Pho Quoc Island

A nice place for a snorkle

---

Pho Quoc was our last major stop in our tour of Vietnam. We booked three nights here and after some confusion (we booked our nights at Mai House, but when we arrived we were told they were full so we moved on) we arrived at Mango Bay.


On the second day we booked a Snorkeling tour. This trip went North from our resort to Fingernail Island and turtle Island. Both snorkeling sites were excelent - lots of corals and fish. Before we got in the water we were warned about the sea urchins. These sea urchins are quite large and can be grazing close to the surface. Stepping on them is bad. Snorkeling over them in shallow water is kind of scary so ocassionally I needed to swim around.


I had my little underwater digital camera (Pentax Optio WPi) and quite enjoyed shooting. Snorkling isn't the easiest way to just hang out and wait for a good photo or to brace yourself so what you get in photos is much less than what you actually see.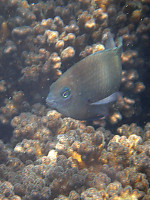 Snapping pictures of fish really is hit and miss (and miss and miss) so you wind up spending quite a bit of time chasing fish around. That said, there are quite a few nice fish to see so it's a fun job to persue.



By the end of the day I was sunburned, had a sores on my foot from where the fins rubbed and was tired, but I was also happy - I really do enjoy snorkeling.


Sadly, our stay on Pho Quoc couldn't last forever so that evening we went for a walk on the beach and took photos of the sunset.


---
Tags: Vietnam(14), underwater(11), boat(5), fish(4), sea urchin(2), beach(2)
People: Helen(1), John(1)
From: John Harvey Photo > Trips out of the Country > Vietnam > Pho Quoc


Hi,
I have been googling for info on vietnam & laos & came accross your site. Nice information & Very nice pictures. started Planning for one in Nov this year.
Thanks
Kaushik

Kaushik
Monday, July 18th, 2011 at 07:35:24

thank you for sharing; we're trying to select our Phu Quoc destination

Brenda
Sunday, September 22nd, 2013 at 11:57:23


Last Modified Tuesday, June 9th, 2009 at 01:27:36 Edit
Copyright and Contact Information.