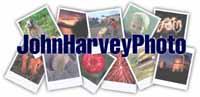 Mudge Island
You won't be taking the ferry

---
Day 1: Getting Away from Vancouver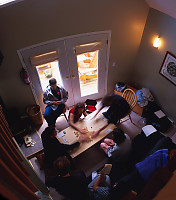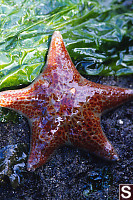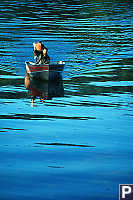 It was lunch time (crackers, sliced meat and cheese) and time to relax. Our supply plane came carrying everything that didn't come the day before and we started to relax properly. I read a book for a few hours and watched the world go by. As the sun started to go down, we saw small bike heading towards our now flooded beach - Mikey! Mike couldn't join us until Saturday morning so he took the ferry, ferry, taxi, water taxi route and the water taxi was nice enough to give us beach delivery. Welcome to the island Mike!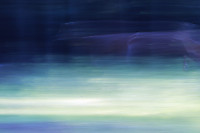 The sun was starting to go down over the island and I was starting to feel guilt about just letting it disappear without a trace. I got out my long lens and started stalking anything photogenic. The large field next door was home to more than two horses and a donkey - the fence was little hindrance to deer so there seemed to be a constant stream of deer going by using our yard as a connector between field and forest. I also happened upon a rabbit, also prolific on this island. They are pretty skittish, but somehow curious at the same time.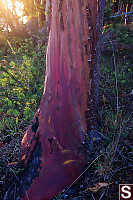 Our next destination was the little park at the furthest west extreme of the island - about a 3 minute drive from the gallery area. We had a clear view as the sun set over nanaimo. The tide was running while we were there so it was almost like watching a river run by - the standing waves added excitement to the and already beautiful scene.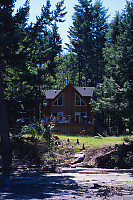 ---
Tags: gulf island(10), beach(9), plane(5), sunset(4), rock(4), BC fauna(4)
People: Stephen(5), Andrea(4), David(3), Karen(2), Mark(2), Michael(2)
From: John Harvey Photo > Mudge Island
From: John Harvey Photo > Mudge Island
From: John Harvey Photo > John's Overnight Page > Mudge Island


Hi John Was just doing a little a little surfing and came across your photos...beautiful place, great pictures. K

Kim Park
Friday, July 27th, 2007 at 19:35:16

Hi John, a friend of mine has a cottage on the island, I've been invited so wanted to see what it (the island) looked like, interesting photos and commentary, thanks for sharing! Eric

Eric Bryer
Tuesday, May 13th, 2008 at 07:13:26

I am the owner of this particular cottage and i could not have done a better job of describing the place and atractions. The photos are fanatstic. Regards Tony Irwin

Tony Irwin
Saturday, August 2nd, 2008 at 22:50:55

Hi John, fabulous photos. I felt the warmth and serenity just by looking at the pictures. The island is definitely a beautiful place to visit for some downtime.

Pindy
Wednesday, October 14th, 2009 at 12:01:08

Hello Tony, If you get this, some of us are hoping to come up there in August...would like to ask some questions and seek help in the planning process. Best, Peter pete@c3ms.com

Peter O'Connor
Wednesday, July 7th, 2010 at 00:17:37

This looks wonderful,I found the site while putting in my maiden name. My Mudge family come from Cornwall and your Island reminds me of the Isles of Scilly off the Cornish coast.

Jane Brechtmann
Thursday, May 2nd, 2013 at 12:21:36


Last Modified Tuesday, June 9th, 2009 at 00:57:21 Edit
Copyright and Contact Information.