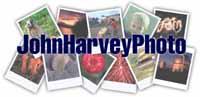 Resort

And some clever quip...
---
If you are looking for a low cost trip to Maui, don't go at spring break. We normally go to Hong Kong for Spring break, but then COVID came along and all flights were canceled and we stopped traveling. We still can't get into Hong Kong (currently it's residents only). My sister visits Maui in the summer so we decided we should try going to roughly the same place she does (Kihei) so that our kids can talk about the same experiences. All accommodations in Hawaii is required to have an on island contact number which means there are many different management companies. Previously I have dug through lots of management companies and found a deal, but this time I just went to AirBnB and picked one in the right price range and neighborhood. The price worked out to $6726.22 CAD for 10 nights for our stay at the Worldmark Kihei. The resort is a timeshare (you own some number of points, fee to stay) and the owner listed his stay on AirBnB. The resort was nice - parking was good, room was clean, staff were friendly, kids liked the pool.


Across the street from our resort is Kamaole Beach Park I - a beautiful sandy beach with palm trees and a fresh water shower to clean up after. If we were close to the resort at sunset, we went out to watch the sun hit the horizon.


There were as many as three food trucks outside of our resort (close to the beach). Two served Thai style food (Thai breaded shrimp anyone?) and one was a "Shave Ice" modified van. We really liked the shave ice.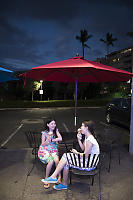 There were quite a few other food places close by. We went to Maui bread a few times for picnic supplies and tried another shave ice place when Gus's Bus wasn't available.


---
Tags: Hawaii(7), shave ice(4), sunset(2), beach(1), food truck(1), derelict(1)
People: Nara(2), Claira(1)
From: John Harvey Photo > Blogs for 2023 to 2005 > Maui > Resort
From: John Harvey Photo > Trips out of the Country > Maui > Resort

Last Modified Sunday, January 22nd, 2023 at 00:12:05 Edit
Copyright and Contact Information.