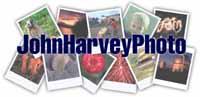 Snorkeling

Bumping up the number of Species

---
I have always enjoyed snorkeling. It's a calm way to explore a whole new world that often just feet away from shore. Underwater cameras at a reasonable price are getting cheaper the gear to get out onto the water is pretty basic. Maui added a few twists - the trade winds pick up in the morning so you want to go in the morning. The places around our hotel were mostly sandy beaches so you want to go to a "hot spot" like Makena Landing Park where the water is calmer. It's obvious you are in the right space when you find the bay full of snorkelers and party boats.

The fish generally like to be close to the coral and rocks which can be shallow and a little scary with the waves. I recorded a little video of what it's like flying over the rock and watching the fish go by.



Snorkeling with kids a bit of a new challenge. I started with one kid (in a life jacket) and myself - it works well because you can give guidance, but you have to swim out and back each time you swap kids. On our second day I took both kids out together because they figured out how to keep themselves safe and not step on the reef.
You often lie face down, arms outstretched taking photos trying to get your target fish in the view finder. Rarely I tried to duck dive down to see something deeper but that seems to scare the fish more the a floating thing on the surface.


Makena Landing is sometimes called turtle town - we saw turtles every time we went snorkeling. There are caves at the bottom of the rock walls and we saw a turtle swim out from one, surface to breath and then swam back to the cave to rest. The turtles really don't seem to care about the people around - we twice had turtles swim under us from behind which is quite a shock when they enter your field of view. There is a small rocky beach where the turtles haul themselves out to sun themselves.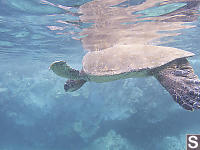 Nara's Camera
Nara is a strong swimmer and seemed pretty comfortable out on the water. She had her own camera and took quite a few pictures on her own. I was surprised that even though I was near her the whole time, she got photos of fish species I didn't see on this trip.


If we were to return to Maui, we would probably setup more days to be early (before 8am) snorkeling trips. We consider heading to other beaches but the Snorkeling report suggested our section of the Island actually had the best conditions for the days we were there. There was a lot we didn't see at Makena Landing so it would be good to go back.


---
Tags: Hawaii(14), snorkeling(14), fish(9), turtle(3), sea star(2), camera gear(1)
People: Nara(1), Claira(1)
From: John Harvey Photo > Blogs for 2022 to 2005 > Maui > Snorkeling
From: John Harvey Photo > Trips out of the Country > Maui > Snorkeling

Last Modified Sunday, January 22nd, 2023 at 00:11:53 Edit
Copyright and Contact Information.