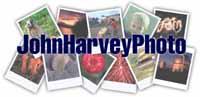 Two Hot Springs

A Mid Week Get away

---

Helen has never been camping. She does lots of hiking and general outdoors stuff, but has never had the opportunity to go camping. Her work schedule sometimes gives her days off mid week and I had time to burn from my last finalling so we thought a mid week camping trip would be a great way to get her introduced. There is lots of camping in this part of the world, but I thought that camping and hot springs would make up a great get away. A little MEC shopping, a little last minute Canadian Tire run and we were on our way.


We left Vancouver around 10am, had lunch in Whistler and hit the gravel road just past mount Currie around 2:30. The mountains had snow and Lillooet lake was beautiful. We passed cabins and camp sites and forest service roads going up into the hills. Surprisingly, we also passed small graveyards. I decided to stop in and see one.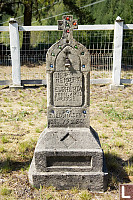 The head stones are mostly from the turn of the last century although the last burial I could find was from the 1970's. Most of the graves share the same last name (a family plot) and there are too many children buried here - a testament to how hard life must have been back then.


St. Agnes Wells
Our first night was at St. Agnes Wells - also called Skookumchuck Hot Springs. I've been to this
site before
and my experience then as well as what I've read on forums since has been that this place can be crowded, noisy and dirty.
We arrived mid week in the off season so I expected the noise would be less. The situation has gotten better over the years. There is now a caretaker and and a fee ($5 for a car, $5 a person and $5 for access to the springs) and the place is much improved. The site was generally clean, the bathrooms were in good condition and the noise was minimal. I was happy.

Before our first soak, we took a walk around to see the site. The spring flowers were out and we found a good number of birds (mostly robins) following us around.



We went for a soak. The tubs were clean and well setup.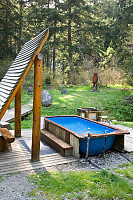 While we weren't alone at the site, we did have long periods of time alone in our own tub. The water was hot (there is plumbing so you can choose your mix of hot and cold.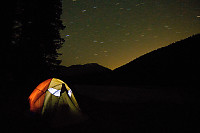 We retired to play cards. Being city folks, we couldn't sleep when the sun went down so I had to play with some photos.

The next morning we enjoyed another soak and then struck camp for our next destination.


Skookumchuck Church of the Holy Cross

Looking up this trip on the internet, I found references to the Church of the Holy Cross. It's only a few km down the road from St Agnes Well in a small Native reserve named Skatin. We drove into town (population maybe 100), parked and asked if we could go into the church.


This church is an example of Indian Gothic and was built around 1905 by the natives that lived here with direction from Oblate Fathers. The church is listed as a National Historic Site in 1981. The French influences (The Oblate order started in France) can be seen in the fleur-de-lis elements throughout the church.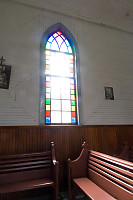 The church isn't doing well. It is no longer in use and you can see where the floor boards are starting to be pushed up. The windows are almost all present, but elements of the woodwork are starting to fall off.


Sloquet Hot Springs
Our next destination is Sloquet Hot Springs. There are perhaps 30km from St Agnes Well on pretty good logging roads. Unlike St. Agnes, this camp is a forest service camp with no daily supervision. We parked, walked around, and found the camp site furthers from everyone else. This camp didn't provide water but there were picnic tables and fire pits setup. Again, I was surprised how clean the whole place was, all things considered.

The Hot Springs were a bit of a surprise. There are actually many little streams coming from a wall that aggregate into the soaking pools. The pools aren't deep (perhaps 2 feet at the deepest) but there is a good selection of hot and less hot places and the bottom is gravel not mud.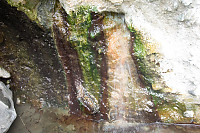 Another surprise for me - Helen hasn't ever had a camp fire! I'm generally not partial to camp fires (lots of smoke, messy, lots of work) so I don't have them very often (or pack marshmallows). Helen found some wood, we gathered some more and after dinner I demonstrated my Boy Scouts skills at making fire. Thankfully the wood was dry and it all went well - warm fire with little smoke. Helen loved it.



We had another soak in the morning, made breakfast and then reluctantly started back for Vancouver.


Brandwine Falls

The drive back is long and little boring considering you have seen everything already. For a short break we stopped in at Brandywine falls to go for a little walk. There have been doing work - the bridge has been upgraded an the observation deck is new. I love the view here.

All trip long Stellar's Jay's have been bothering me. At St. Agnes well we saw a number of them, but by the time I got out my camera, they had escaped to the higher part of the tree. At Sloquet, we caught two birds in our camp site only to have them fly away before I could get my camera out of my bag. When we were getting back in the car after our walk, I noticed this example of the species. He seemed to understand the humans might mean food and was very patient when he had his picture taken.

Overall, a great mid week get away!


---
Tags: hot spring(7), flower(5), tent(4), place of worship(4), long exposure(3), stained glass(3)
People: Helen(1)
From: John Harvey Photo > John Harvey Photo - Camping > Two Hot Springs
From: John Harvey Photo > Blogs for 2023 to 2005 > Meager Creek > Two Hot Springs


Hi there, I'm very interested in knowing how u guys planned this mid-week getaway. I'd love to do something like that with my boyfriend, but I have no idea where and how to start research and planning. Thanks ;) The pictures are beautiful btw, I bet my bf would LOVE to take some of these gorgeous pictures with his cameras too. He bought some really high tech lenses that he's itching to use.

Belinda
Saturday, April 21st, 2007 at 22:09:04

I mostly used the book Hot Springs of Western Canada by Glenn Woodsworth. It will tell you how to get there and what to expect.

My boyfriend and I have been to this exact spot and took alot of the same pics! Had a great time!

Christine
Monday, April 23rd, 2007 at 21:51:26

Great hotsprings, but please people, remember to clean up after yourselves! It is not a Provincial Park, it is actually on private property that has been graciously opened to the public. There are no garbage days out there... pack out what you pack in. A beautiful place that is natural and serene. Been going there for years, as well as Sloquet when the bridge did not exist.

Shane

Thursday, May 3rd, 2007 at 21:56:45

Hi guys, What's about that bridge to the Sloqueet springs? We have just have been to St.Agnes and everybody was talking about some ruined bridge. I was also wondering about the distance from St.Agnes hot springs to the Sloquet. i was told there was 76km to there. I also was wondering if anyone used the road fron South, fron Harrison. I heard it is a tough road. Thanks everyone for any input.

Lilia
Friday, June 29th, 2007 at 21:30:19

I just got back from Sloquet today. To answer Lilia's question, the road up from Harrison is supposed to be 4x4 access only, with some tough spots requiring decent clearance and 4wd. It's a shorter route than coming in from the north, but much slower. The road from the north is doable in a car, but you'll have to take it much slower than in a truck due to gravel and pot holes. I would not recommend it unless you are comfortable driving on logging roads. ps. all the bridges are there this year, both on the east and west roads.

David
Sunday, July 29th, 2007 at 21:51:14

Can anyone please confirm if the St Agnes Wells Hot Springs is still open to the public and is there a campsite for tenting on or near the site? Costs?

Claude
Thursday, August 9th, 2007 at 20:55:02

St. Agnes is definitely open for business - went there this weekend and it was AMAZING! The caretaker is awesome!! Camping for two including the hot springs was $20/night. We went through Mt. Currie and it is just a regular gravel road that a 2WD could easily do - it's about 50km from Highway 99 and bring mosquito spray as they are quite active just after sunset for an hour or two.

Evan
Sunday, September 9th, 2007 at 22:29:07

Hi there, I'm heading up to Sloquet this weekend, for the first time in a while---so, just to double-check, bridges are in place and a car can make it in there from the north? (using the longer route?) Is that right? I'm driving a vw golf and would hate to have to turn back. how disappointing!

Mei chan
Friday, September 14th, 2007 at 22:19:11

My name is ALMA and i am from the surrounding First Nations. I have met many people who come in and out of our area.We appreciate that if you come into our area please drive carefully, keep in mind that when travelling our Forest Service Road, that the locals regularly use this road.Slow down, come prepared for any weather conditions for the road. The Locals will appreciate if you dont drop your beer cans, or other garbage on our roads. i have also noticed that people have been using our roads for rally racing. Please don't.If it was you who lived in this area you would follow the regular guidelines for travelling at a safe speed. I am not speaking for myself i am speaking for others that won't speak up. Locals are plenty tired when the roads and areas are not being respected. Just because the RCmp or OTHER enforcements aren't in the area doesn't mean the locals arent watching. There are locals who have Night Watchmen or citizens on patrol. Just because you live in the city and want to go to the boonies and have fun and disrespect our land. we have lived here all our lives and this is our backyard. We dont go to your back yard or streets and disrespect them. I am saying this as kind and respectful as possible please do unto others as you would have to them!

alma
Saturday, February 2nd, 2008 at 21:01:25

I wandered into the springs the other day and was informed that THE SKOOKUMCHUCK SPRING WILL BE CLOSED MAY 1-5 for tribal activities. Plan accordingly! Also, I think prices may vary so probably best to leave ballpark estimates if you're quoting prices on here. The groundskeeper and locals are very nice, respect.

Sean
Sunday, March 30th, 2008 at 23:46:19

hi there, i was wondering if the Agnes hot springs are a shorter easier drive from vancouver? we are wanting to head out soon and i just would like to take my guests to the closest one. thank you.

Nadine
Thursday, August 7th, 2008 at 20:19:28

I have been to St. Agnes Wells with a boyfriend a few years ago and it was very lovely. Very relaxing and liberating, as many bathe naked in the tubs. I went back another time and met a very nice German couple and an interesting artist from Vancouver. It can be windy in the evenings and mornings, and yes, mosquitos (and horseflies!) are an issue. It can be quite busy on the weekends, more of a party atmosphere. Not sure how many campsites they have, maybe a couple dozen or so. It was $15 a night to camp in the campground three years ago, someone mentioned it might be $20 now. I heard it used to be donation only, but people would stay and not pay, so the owners had to enforce it. Yes, it is on a small piece of privately owned land, surrounded by native land with an indiginous population, as Alma had kindly reminded us. Please everyone respect this when you are at the hot springs. I have heard that the wooden church in Skatin was actually built by a French missionary who brought the carved wooden elements over from France. Not sure if this is true. It is quite an awesome site, very unfortunate it is not being looked after, as it would seem it is historically significant, although I suppose maybe there is some controversy with is being a Christian church imported into an aboriginal community. Perhaps better to let it eventually collapse and be forgotten? Food for thought.

Jonathan
Tuesday, August 12th, 2008 at 00:41:56

It is so beautiful up in the area. I would love to go the Harrison route and come back through Whistler. If everyone would respect the great outdoors and people and animals, we would not need these reminders and more access would be available to all. A few wrecking it for all of us.

Sandy
Thursday, October 30th, 2008 at 09:05:09

I love the st.agnes well. i lived in whistler and would go all the time.

scott
Friday, January 2nd, 2009 at 20:32:58

I had been at this area last year with some Czech guys, and before we went to hot springs we visited the Church of the Holy Cross. I was shocked to see how the people live around the church and how bad its condition is. It seems that nobody cares for it, and to be honest I can understand that nobody does. The car wreck on the picture next to the church is showing how the surrounding area looks like and how the people live there, drinking and waiting, without anything within the next 50km just log trucks passing... It seems like everywhere in the world the same happend to the people who lived there orinigally. They have nothing and we go there to take some nice pictures of what they were in the past...

P²
Wednesday, January 21st, 2009 at 13:03:47

I'm planning to go the Hot springs in mid-March 09 - a friend heard that it will be closed in a few weeks - Does anyone know if this is true and for how long? We're coming from Vancouver Island and want to be sure....thanks

KellyS
Friday, January 30th, 2009 at 09:09:36

Please respect the locals and visitors. The back roads become very dangerous when people speed. I noticed very fast driving on the road from pemberton to skookum chuck. has any one driven the south road along harrison lake this year. we are thinking of comming up next weekend to sloquet

I heard a rumor that Skookumchuk / St. Agnes Well is closing this year. I am going up May Long weekend. Can anyone verify it will still be open?

LeonardM
Thursday, March 26th, 2009 at 10:55:17

St Agnes/Skookumchuck/Tsek hotsprings under new management, and will be open. Check for up-dates...http://www.soakersforum.com/3/viewtopic.php?f=4&t=435

Bulldozer

Friday, April 17th, 2009 at 19:45:12

Hi there some friends and i plan to camp up at sloquet on sept 25-27. We clean up after ourselves but we are not very quiet. Acoustic guitars and canned ACDC may be heard from a distance. While i'm sure most people going up there don't read this bulletin board. i just thought i would give some warning to somebody. other people are welcome you just might not sleep that well that weekend;)

Terry from whistler
Monday, August 10th, 2009 at 13:21:14

Hey folks, just wanted to say that the backroad on the west side of Harrison is/was actually a fairly decent road. We drove up in our 2008 Honda Ridgeline. Some places just needed careful wheel placement to avoid high centering. Beautiful country to drive through. We will definitely do this trip to Sloquet again (using our Tracker though). Can't wait.

Ian
Saturday, February 12th, 2011 at 03:50:08

Does anyone know what the current conditions are? I heard the river is flooded and part of the camp may be under water?

Jill
Friday, March 18th, 2011 at 15:25:22

Just came back- was $30 for two for one night. they were really packing them in, all tubs full most of the time. still fun, but crowded.

Peter
Sunday, May 22nd, 2011 at 19:54:16

Hi, I am going to Pemberton this month (july' 11) and would like to visit the hot springs. Is it doable in an ordinary car? Is it safe for 3 women traveling? Loved reading everyone's comments :)

Wilma
Tuesday, July 12th, 2011 at 23:00:52

Hi I am planning a trip to Skookumchuck in August. Does any one know how long it takes & about how many kilometers? Also some good directions & how the roads are if they are flooded? Would really be appreciated.

Lynn
Monday, July 18th, 2011 at 19:46:44

Hi does anyone know what the current conditions are? I am planning a trip to skookumchuck in august. Which is the best way to go in, from harrison or Mt.Currie? About how many kilometers from Mt.Currie or Harrison? I can't wait. The information would be really appreciated. Thanks Lynn

Lynn
Friday, July 22nd, 2011 at 10:33:42

Road from Mount Currie is currently in great condition. It is about 50km to the campground and hot spring. I was there for one night earlier this week. Take your bug repellent - the mosquitoes are dreadful, though they seem to be fewer in number around the hot spring.

Fiona
Friday, August 26th, 2011 at 13:25:43

Hi - I'd like to go to skookumchuck hot springs June 3 or June 7. I was wondering if the road is accessible with a Toyota Tercel. Also, is there a direct route from Vancouver that someone could send me a link to? Thanks!

Jackie
Wednesday, May 29th, 2013 at 00:36:44


Last Modified Saturday, January 21st, 2023 at 23:43:25 Edit
Copyright and Contact Information.